Prism Fitness Essential Storage Tower Package
Prism Fitness Essential Storage Tower Package
Product Code: prism-fitness-essential-package
Price:
$1,050.00
Need Expert Advice? Our friendly and knowledgeable staff is ready to help you. Call us now at 1-800-875-9145!
Prism Fitness Essential Storage Tower Package
SKU: 400-150-132
This Prism Fitness Essential Storage Tower Package ia a space saving storage display that allows for easy access to the essential fitness training products.
Complete and compact set-up to target core, stability, strength, and stretching.

Exercises are printed on stability balls, medicine balls, mat, and roller for self-guided reference.

Commercial-grade product can be used in any environment.

Convenient storage display allows for easy access to all products and keeps products organized.

Perfect for home gyms and smaller workout environments where space is limited.
The Complete Essential Package includes the following:
(1) Essential Storage Tower
(1) Exercise Mat
(1) Roller
(1) 4lb, (1) 6lb, (1) 8lb, and (1) 10lb Medicine Balls
(1) 55cm and (1) 65cm Stability Balls
(1) 20lb and (1) 30lb Resistance Cables
(2 pairs) Quick Switch Handles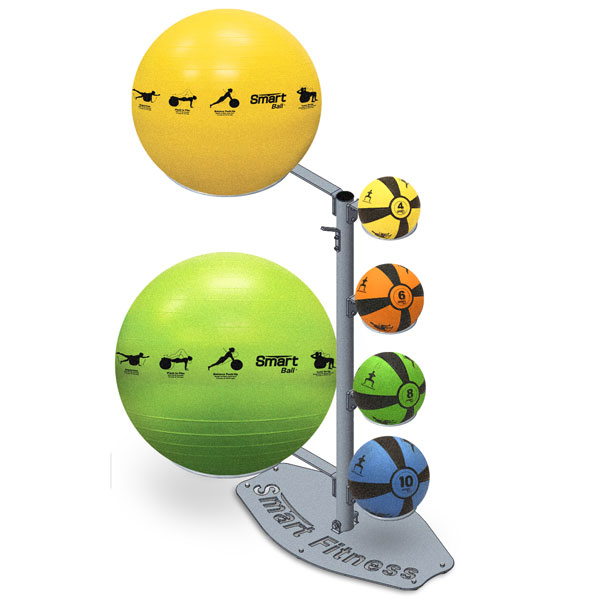 Order your Prism Fitness Essential Package from FitnessZone.com today!

Customer Ratings & Reviews
Be the first to rate this item!