Prism Heavy Duty Sled Harness
Prism Heavy Duty Sled Harness
Product Code: prism-heavy-duty-sled-harness
Price:
$145.00
Need Expert Advice? Our friendly and knowledgeable staff is ready to help you. Call us now at 1-800-875-9145!
Prism Heavy Duty Sled Harness
SKU: 400-520-120
The Compact Power Sled is a great way to increase explosive power and acceleration. The power sled will help to increase leg and hip strength, as well as upper body conditioning.
Wide stabilizing harness hooks are featured to accommodate smooth pulling resistance (Sled Harness sold separately). The base is skid-plated for fluid resistance while pushing or pulling.
Plate post is 14-inches high to accommodate standard Olympic or Bumper plates.
Optional Heavy Duty Sled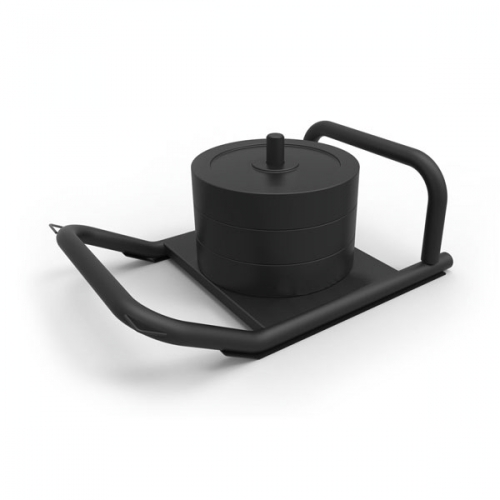 Order your Prism Heavy Duty Sled Harness from FitnessZone.com today!

Customer Ratings & Reviews
Be the first to rate this item!