Prism Sprint Resistor Trainer (Large)
Prism Sprint Resistor Trainer (Large)
Product Code: prism-sprint-resistor-trainer-large
Price:
$128.00
Need Expert Advice? Our friendly and knowledgeable staff is ready to help you. Call us now at 1-800-875-9145!
Prism Sprint Resistor Trainer (Large)
SKU: 400-520-161
The Sprint Resistor develops and improves leg strength and speed by providing resistance tailored to the athlete or coach's desired intensity. The fully padded H-style harness provides superior comfort during the intense workouts and allows for proper running posture for maximum training results.
It features a durable 10-foot long nylon leash with heavily-reinforced stitching. Also includes a 10-inch wide easy-to-grip handle for the training partner.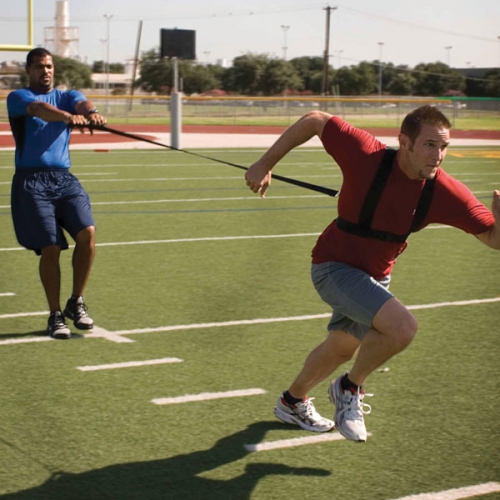 Order your Sprint Resistor Trainer (Large) from FitnessZone.com today!
Customer Ratings & Reviews
Be the first to rate this item!