Prism Twin Tow
Product Code: prism-twin-tow
Price:
$115.00
Need Expert Advice? Our friendly and knowledgeable staff is ready to help you. Call us now at 1-800-875-9145!
Prism Twin Tow
SKU: 400-520-170
The Twin Tow builds powerful speed through fixed resistance and multidirectional movements. It provides consistent interactive resistance necessary to improve strength, speed, and stamina. The user in back provides resistance to the user in front, who runs forward, laterally, or turns around and backpedals.
This training tool allows athletes to instantly switch roles without removing belts to effectively train both users and provide dynamic transitions.
Durable 10-foot nylon leash connects two adjustable 3-foot diameter waist loops that are stitched with heavy-bonded, strong nylon thread. Note: since this product is designed to provide strong resistance, the leash does not have a lot of "give" (or stretch) to it.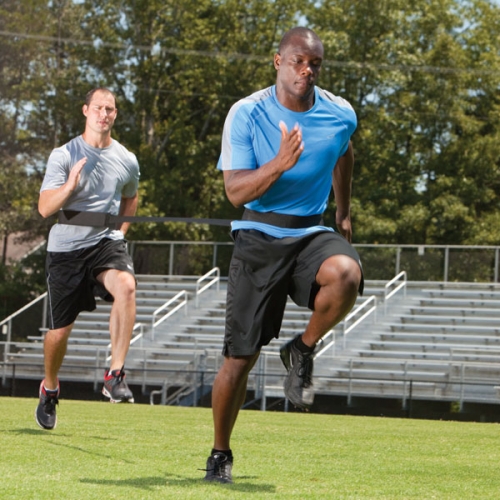 Order your Prism Twin Tow from FitnessZone.com today!
Customer Ratings & Reviews
Be the first to rate this item!