Cross Training Equipment
---
---
| | | |
| --- | --- | --- |
| | CROSS TRAINING AND STRENGTH TRAINING | |
onditioning: By performing a variety of exercises from different disciplines, you are asking more of your body than with a traditional, straight-forward approach. Increased workload and variety lead to increased capability. In other words, by doing more with your body, your athletic and fitness levels have no choice but to grow. Cross-training workouts aren't tailored to a single goal, such as gaining strength or getting faster, but cater to these needs simultaneously. With cross-training, it's possible to gain muscle, lose fat, increase cardio-aerobic capacity and quicken your feet all in a single workout. This comprehensive style of fitness training is called conditioning, and it's one of the benefits of cross-training.
- See more at: https://www.mensfitness.com/training/pro-tips/benefits-cross-training#sthash.I0Q9VMMR.dpuf
FitnessZone offers fitness equipment that will enable individuals to meet their fitness goals with motivation and anticipation.
WHAT IS CROSS TRAINING!!
Training in two or more sports in order to improve fitness and performance, especially in a main sport.
FitnessZone has the equipment to satisfy any cross training program you devise to meet your physical needs.
Take a tour through our numerous products and call 1-800-875-9145 to speak with one of our fitness advisors and let us help you set-up a cross training program that will give you the ultimate results you are looking for and be a program you will look forward to everyday with anticipation.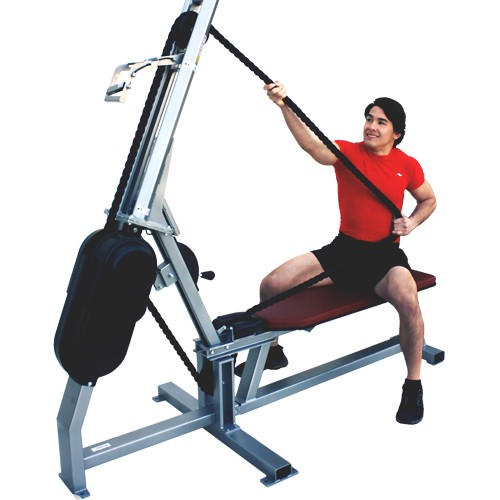 We will beat any price around!
Welcome to FitnessZone, where you can find Health Club Quality fitness equipment at a fraction of the price of retail stores. We are deeply committed to helping you achieve your fitness goals with the best home gym equipment, treadmill fitness equipment, elliptical fitness equipment, and home exercise equipment, so you can live life to the fullest by looking and feeling your best!
FitnessZone® will be able to custom fit you with a piece of equipment that will help you obtain your fitness goals while meeting your budget or space requirements. We carry such brands as: BodyCraft, Body Solid, Inspire Fitness, Life Fitness, Gyrotonic, Powertec, Powerline Fitness and many more that is too numerous to mention. FitnessZone is one of the best sellers of fitness equipment on the web because of the variety of cardio and strength equipment we offer to you the customer. We have service technicians on call 7 days a week throughout the World for our customer's service needs. Order your fitness gym from FitnessZone.com and exercise your way to better Health.
FitnessZone® is the premier fitness superstore on the Internet for a wide selection of top quality and reliable home and gym equipment. The FitnessZone® superstore offers the largest selection of self-powered, plug-in, walk through, wireless heart rate monitoring, and programmable recumbent steppers at the best prices on the Internet.

Call 1-800-875-9145 to speak with one of our knowledgable fitness advisors, we are always available if you need expert advice on selecting the right piece of equipment.